Prince Of Persia – The Two Thrones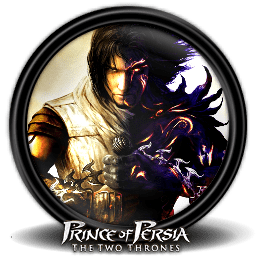 Selama ini saya memainkan Prince Of Persia hanya lewat HP saya saja, tetapi sekarang berkat Googlewalking saya menemukan Prince Of Persia – The Two Thrones yang bisa dijalankan dengan PC. Minggu-minggu ini BAGAS31 juga lagi sedang gencar-gencarnya memposting artikel yang banyak berhubungan dengan game, ini semua karena request dari Anggota yang ada digrup ini, jadi harus nurut.. hehe. Menurut BAGAS31 game ini mempunyai kualitas grafik yang cukup baik, dan tentunya juga tidak memerlukan spesifikasi PC yang cukup tinggi untuk menjalankannya. Hanya dengan komputer dengan Spesifikasi Windows XP, 512 RAM, 64 Video Memory anda sudah bisa memainkan game ini.
Ini Screenshotnya pada saat bermain.
Oke, untuk agan yang udah gag sabar untuk mencoba memainkannya. Silahkan download dengan sabar..
Oh iya, karena ini terbagi dalam 2 bagian. Jadi BAGAS31 harus menjelaskan juga cara instal dan pakainya.
Download dulu semuanya, dari Part 1 – Part 2. Jika sudah, letakan keduanya dalam 1 folder yang sama.
Jalankan "PRINCE OF PERSIA – THE TWO THRONES.exe"
Kemudian, pilihlah dimana folder tempat anda untuk meng-extrak
Lalu jelang beberapa saat, akan muncul kota hitam yang mirip dengan Command Prompt gitu
Jika ada perintah semacam Registry Editor gitu, klik YES aja.
Lalu tekan ENTER di kotak hitam tadi (UHARC)
Kalau udah selesai semua, silahkan agan mulai bermain game seru ini…
Selamat Bermain ^_^
Subscribe Kita di YouTube